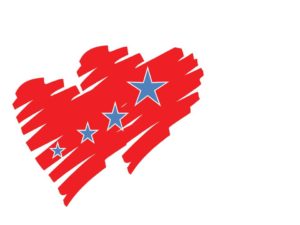 Laclede County Hometown Heroes is an inspirational community event featuring video stories about friends, neighbors, and family members who perform selfless acts – and make a difference in the lives of others.
Nominate a Hero today!   Think of someone you know whose kindness or courage has made life better for others.  Think of an individual or group that has dedicated time and talent to make Laclede County a better place to live and work.
Click on the link below to complete a nomination form and tell the "story" of your Hometown Hero nominee.
 Or
______________
We are proud to present your
2018 Laclede County Hometown Heroes Partner Sponsor !

Laclede Electric Cooperative has committed to being the Laclede County Hometown Heroes Partner Sponsor for 2017 and 2018!
Proceeds from Hometown Heroes 2018 will be returned to Laclede County through Community Cares grants offering funds to local nonprofit organizations.
---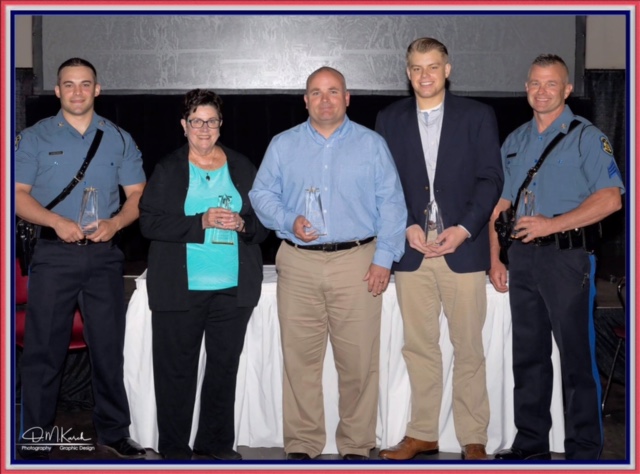 2017 Laclede County Hometown Heroes: (left to right) Trooper Tyler Zimmerman, Lynn Boulware, Will Christian, Lakiah Capps, and Sgt. Jason Glendenning
Click the link below to view the 2017 Laclede County Hometown Heroes full video that was played at the breakfast.  This video features the inspiring stories of Heroes Will Christian, Lynn Boulware, Lakiah Capps, Sgt. Jason Glendenning, and Trooper Tyler Zimmerman.

---
Do you have someone in mind, but are not sure if they have already been a Laclede County Hometown Hero?  Check out the link below to see past winners!
hometown-heroes-past-winners-cumulative-list