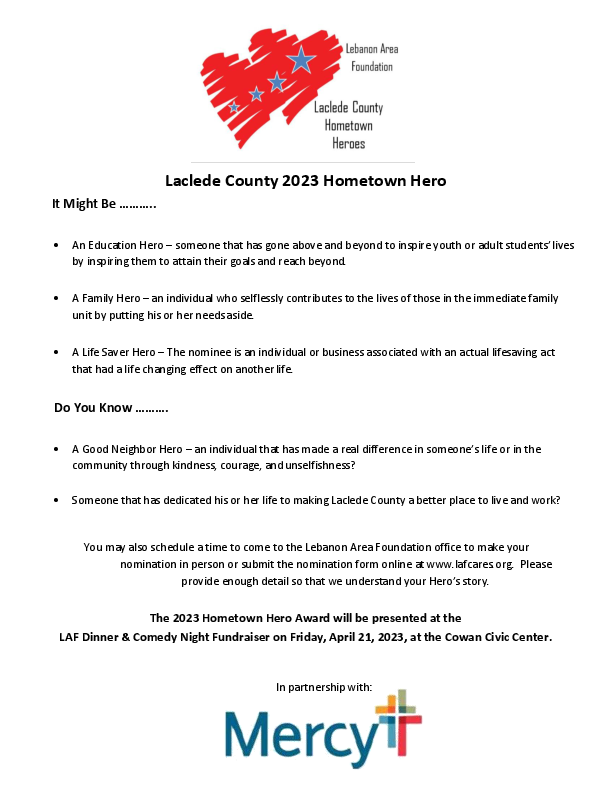 Click HERE to fill out and submit your nomination online!
Click HERE to download and print the Nomination Form.
Completed forms can be emailed to [email protected]
Mailed to LAF, PO Box 1042, Lebanon, MO 65536
Faxed to 417-588-3251
Hand Delivered to the LAF office inside the Chamber of Commerce located at 186 N. Adams Ave in Lebanon.